Join us For some fun on the farm!
We are wanting to bring the family gathering feel to our Fall festival. We know how important family is and we want to create a memorable fun experience with your family and friends! Pick out pumpkins to carve for Halloween, or relax and play cornhole and other games with your family. We have the Handy Dandy Rail Road providing train rides around the park on a mile and a half track, crafts will be for sale, food available, hay rides, Petting Zoo, Inflatables, Face Painting, even go Trick or Treating and so much more!!
Trick-or-Treating: We Allow the public to bring their children Trick-or-Treating to the Denton FarmPark. The campers and vendors that choose to participate in giving out candy to the children is required to have Halloween Decorations on display so the families know where to go. The Trick-or-Treating will be on the 28th from 5pm-7pm.
We will have the Costume Contest at 4:30 right before trick or treating. The age group is 3 years old to 10 years old on the Music hall Stage and Our Southeast Old Threshers Queen will announce and award the winner along with second and third place.
Hours: Saturday 28th: 9am-6pm
Admission Price: Adults- $8  Children- $5   *Age 4 and under are free!
*Admission includes entry and access to specific buildings. All other activities and shopping are controlled by individual vendors and charged accordingly. 
Train Ride
Adults $10.00
Children under 12 $5.00
Preschool age are Free
Free Parking and Pet Friendly (Pets MUST be kept on a leash, friendly, and you must pick up after them) 
*Bring Cash, we do not take cards at the gate, Our ATM is on site in the General store.
Please mark this on your calendars for October the 28th
Bands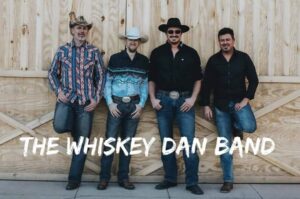 Camping
Please print off and Mail in application with a form of payment. If you don't wish to mail, you can Email us the camping form with a card number or include your phone number to pay over the phone.
When you are at the ticket gate upon check in, you will be given a form for next years show.
Make sure when you're renewing for next years event that you please have the form turned in before you leave show grounds with payment; if you wish to save the same spot you have been given.
PRINT  Food Vendor Application
PRINT Camping Application
---
Contact us for vendor and camping forms