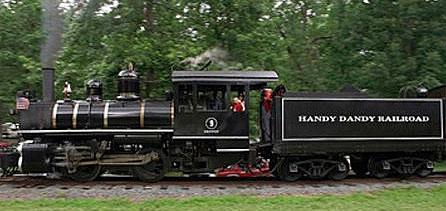 1942 50 Ton Class BSI Porter Steam Locomotive – AKA #9
#9 is currently in need of a new boiler and firebox! Due to her condition we haven't been able to operate her since 2019.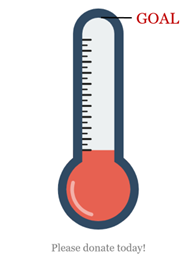 We are now starting a fundraiser in hopes we can get the communities help to raise the money needed to repair her. We will be posting video's and pictures of her progress!
So lets put 9 back on the line!   Contact us today or donate in the train station when you come visit!
This Locomotive was built in Philadelphia, Pennsylvania. It is a 1942 0-4-0 switch engine built by Porter Locomotive Company. The Locomotive was located at Bethlehem Fairfield (Maryland) Shipyard; The United States Navy Shipyard in Norfolk, Virginia; PC Company #9 Old Dominion Iron and Steel Company, Richmond, Virginia and Echo Valley Park, and Swamp Rabbit Railroad, Greenville, South Carolina.
In 1979, it was sold to Denton FarmPark from Dave Bernhardt and Associates in Mt. Pleasant, NC. It was then brought to the Denton FarmPark from Burnsville, NC. It was restored by the Denton FarmPark staff along with three passenger cars, a tender and a caboose. The path of the railroad Tracks was prepared and placed on the ground with the help of Fred Russell, Charles Johnson, Dee wright, Howard McCullen, Danny Wagner, and of course the two Howard Latham and Brown Loflin.
It was made part of the Handy Dandy Railroad which rides tourists on the 1.5 mile track around the park every year during the Southeast Old Threshers' Reunion at Denton FarmPark.
Latham (co-owner of the airplane) may have been harboring a desire to be a railroad engineer. Taking vacation during the Reunion, with a traditional striped cap and red bandana, he drove the steam locomotive on the park's standard gauge Handy Dandy Railroad. "It's hard work and hot," he said, "but it's also fun when I see how much it's enjoyed by kids from 2 to 92." The Handy Dandy Began operations at the Denton FarmPark in 1982. Howard retired from operating #9 before Browns passing in 2019, but he remains well loved by the staff and still visits to this day!
Here are two pages from past programs
10th birthday steam  –  steam train pg










If you would like to donate or sponsor #9 and help keep it running please contact us.