Southeast Old Threshers Reunion
Featuring: Farmall Tractors
The LARGEST Antique Tractor and Engine Show in the Southeastern US!
Home of the Handy Dandy Railroad!
July 2nd – 6th 2024
* Bring Cash on the off chance our card readers don't work. Our ATM's are on site in the General store and behind the Information Tower.
Tractor Ride Information Click HERE
Special Events Daily Including: (subject to change without notice)
Musical Performances Daily – See entertainment schedule below

Tractor pulls –

Stock pull:

July on new track  –

Super Pull:

July on new track

Lawnmower pulls-

Horse Pull –

Child's & Adult Pedal Pull – in the pit

Live Auctions- Tractor Ride Auction:

Train Rides  – Daily from 10am-5pm

Petting Zoo and Pony Rides

Fireworks- July 6th

Tractor Games- 

Decorated Golf Cart Parade (on the 4th)

Helicopter Rides

Night Train – July 6th after fireworks
Tickets:
Daily Adult- $18.00
Daily Children Under 12- $6.00
Daily Children Under 5- FREE
Gates Open at 8am and close at 8pm
---
(
Non-Vendors

) ALL for sale items MUST be entered into the auction held on July 2nd. No for sale signs are Permitted!

The Antique Consignment Auction is held by Rogers Auctioneers
They will start taking consignments at 10am – 5pm on Tuesday June 27th- July 1st. For questions call (919) 545-0412
---
Entertainers
June 30th:
July 1st:
July 2nd:
July 3rd:
July 4th: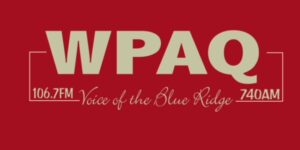 ---
Camping Rates:
*All Reservations Must be Made for at Least 5 nights (event's duration)*
30 amp site (includes water hookup)- $225.00 (five nights) any additional nights are $45/per night
50 amp site (includes water hookup)- $250.00 (five nights) any additional nights are $50/per night
Primitive Camping (no electric or water hookups)- $15/per night
Click HERE to see camping rules!! Campers will NOT be allowed inside park after dark.
* We will NOT be accepting new camping at this time. If you Camped last year your Deadline for renewing was January 31st and if you missed the deadline your spot has been released to those on the waiting list! At this time we are filled up and adding to the active waiting list.
Golf carts are required to be registered by showing drivers license and proof of $50,000 in liability insurance. There is a $20.00 per event registration fee or pay $50 for multiple events for the current year. Golf Carts will not be allowed on tractor road from 8:00 until 5:00 pm REGARDLESS of handicapped status. Handicapped visitors are allowed to have a pcv, electric scooter or wheelchair at any time and registration is not required.
Please Note
Please print off and Mail in application with a form of payment. If you don't wish to mail, you can Email us the camping form with a card number or include your phone number to pay over the phone.
When you are at the ticket gate upon check in, you will be given a form for next years show.
Make sure when you're renewing for next years event that you please have the form turned in before you leave show grounds with payment; if you wish to save the same spot you have been given.
PRINT Camping Application
PRINT Vendor Application
EXHIBITOR RULES
---
---
About The Event
The Southeast Old Threshers Reunion Is the Heart of the Denton FarmPark. The Threshers Reunion is what started this Family owned park back in 1970. Check out the History of how we got started on our History page.
It is held every year on the week of the 4th of July. When you come to this event it's like stepping back in history. You see old buildings and equipment that's all running like it did back in its prime. Our buildings like the Plantation, trampling barn, General store with post office attached in the back, shoe shop, gas station, train station, Church, the radio museum, and a few others are restored and brought in from Jackson Hill and the Gristmill was moved here from Gastonia. The other buildings were built here. You can go inside all the buildings and see what it used to look like and you can even buy an old fashioned coke from the general store.
There are cowboys that ride the train to keep the people "safe" but a bad group of bandits stop the train and try to steal its money and rob the people, but the cowboys don't even let them on the train.  The cowboys jump off and try to put a stop to the bandits, but the bandits don't go down without a fight. There is a "shootout" right there beside the train and the cowboys win and get back on the train to safely get the people back to the station without any other holdups. And you can see this show every Hour on the hour.
After the Train ride you can see the parade of power that happens everyday at 4:00 in the center of the park. The parade of power is for tractors and lawnmowers only. We lead the parade with our Steam Tractors and everyone who exhibits a tractor or lawn mower is allowed to jump right in and show off what they brought to the event. We will announce what the tractor or mower is and the name of who owns is to the crowd as they slowly pass by. We well also have a Decorated Golf cart Parade following the Parade of power only on the 4th of July. So make sure those golf carts are well decorated in that red white and blue! Don't worry if you don't have one you can rent a golf cart for the day.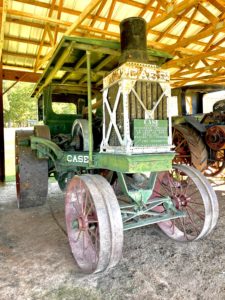 Everyday at certain times we have demonstrations all around the park on how things work. The demonstrations include: The sawmill, Corlis engine, Thrashing, bailing & corn shilling with horsepower, machine shop operation, horses on treadmill, Veneer mill, thrashing with steam, steam shovel & steam crane in pit, shingle mill, wood splitter & rock crusher, border collie herding sheep and more. This event is a great learning experience and fun for the entire family. 
Join us for a week of family-friendly fun and entertainment as we celebrate our Annual Event! See thousands of antique tractors, engines, and cars on display! Watch live farming and antique machinery demonstrations! Visit the Heritage Craft Barn for live artistry demonstrations, and shop our NEW Handy Dandy Gift Shop for handmade crafts and gifts! Take a ride on the Handy Dandy Railroad through the park, or get a view from above while taking a helicopter ride! Hundreds of vendors, Southern cooking, and camping available on site!
Tepee located at the plantation
The Denton FarmPark thrives on teaching American History of the old ways no matter what state or what year. The FarmPark family is so excited to welcome Tom Tucker to our special event and we have learned a lot about his ancestors' way of life. Here is what Tom has to say; " I am descended from the Piegan clan of the indigenous Blackfoot peoples of northern Montana and of the Canadian Provence of Alberta , I display a typical plains style family tipi and camp. I will be making 'spirit feathers' , for the 'young ones' , telling the story of the feather , displaying a traditional decorated buffalo skull , a full buffalo hide , and various items of my personal collection of daily items in native life , and challenging the 'young ones' in life lessons and education of native culture. I will be actually using 'buffalo chips' in my fire to cook my meals ."
---