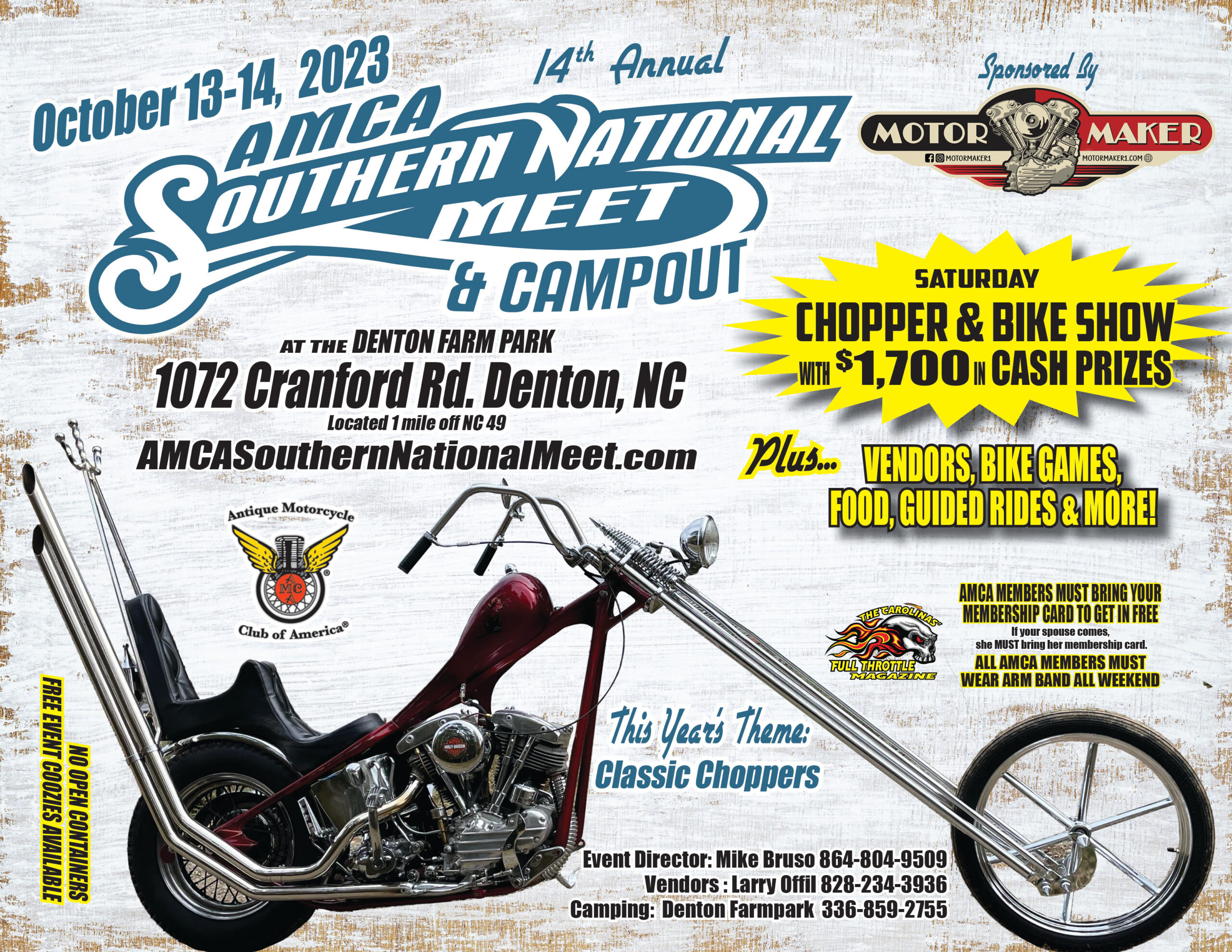 AMCA Southern National Meet
Welcome the 14th Annual AMCA Southern National Meet! If you like old motorcycles, this is the place to be to see hundreds of them on display as well as thousands of old motorcycle parts and memorabilia! Take a ride in the Antique Motorcycle Parade "History in Motion", meet the historic Motor Maids, and show off your bike in the Antique Motorcycle Bike Show and Bike Games! Camping accommodations and food are available on site!
Dates: October 13-14th
This Year's Theme: Classic Choppers
Admission:  AMCA members- FREE
Ages 12- Adult – $12 weekend pass for non-members.
Ages 6-12– $6
FREE parking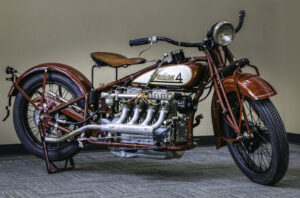 ---
Event Director: Michael Bruso (864)804-9509
For Vendor Info: Larry Offil (828) 234-3936
For Camping Info:
Please print off and Mail in application with a form of payment. If you don't wish to mail, you can Email us the camping form with a card number or include your phone number to pay over the phone.
When you are at the ticket gate upon check in, you will be given a form for next years show.
Make sure when you're renewing for next years event that you please have the form turned in before you leave show grounds with payment; if you wish to save the same spot you have been given.
PRINT Camping Registration
**Motorcycles 35 years or older are considered antique. All makes are welcome.**
**NO OPEN CONTAINERS: FREE EVENT COOZIES AVAILABLE**
---